10" Dubplate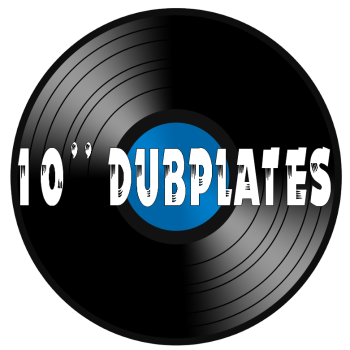 10" Dubplate.

The 10" dubplate is the reason we have the word Dubplate at all. With it's roots in the Jamaican sound system scene, it was originally an unreleased or exclusive version of a tune for sound systems to play at sound clashes.
Still as popular today with reggae sound systems, the 10" has also found a lot of fans in the worlds of jungle, d&b and dubstep.
Please be advised if your tune(s) is over the timing you have selected it will be cut down and faded out to the timing you selected.

If this is your first track to vinyl, want a EP or have any questions please check our
FAQ
and
Preparing Your Tracks For Cutting
pages.
Download label templates HERE.
Dubplates
45 RPM Recording Time Per Side
Ideal - up to 7 mins ~ Max - up to 9 mins.
33 RPM Recording Time Per Side
Ideal - up to 8 mins ~ Max - up to 15 mins.
Material
Black or clear 'Everlasting Vinyl'.
Protection
Cardboard/Anti-static sleeve.
Label
Comes with blank white label. Printed labels optional extra.
10" Dubplate
Stock:

In Stock

Model:

10"
15462 samples sold
51725 views
Available Options
Choose a file or drag it here.