Dubplate Cutting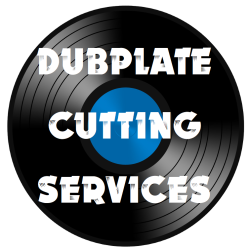 Dubplate Cutting
Bands, musicians and producers have you ever wanted your music on vinyl? Are you a Jukebox owner who would love to put your super rare 7" in the Jukebox but are scared to scratch it? Vinyl DJ's need that killer tune on 12"?
Our custom made vinyl Dubplates are professionally cut onto heavyweight 'Everlasting Vinyl'. Available in either clear or classic black, all of our hand cut Dubplates come with a blank white label, anti-static & cardboard sleeves and the vinyl mastering is included too !!! We do CD size records, which are great for promos. We do large hole 7"s, ideal for your Jukebox. We also do 10"s and 12"s which are perfect for the vinyl DJ, a one off vinyl EP or LP and of course Dubplate specials. And all come with a no quibble re-cut or money back policy*
We also of a 10% discount on all orders of £250 or more, discounts on multiple copies of the same record (please contact us for details) and free UK shipping if you spend in excess of £350.
If this is your first track to vinyl or have any questions please make sure you check our FAQ and Preparing Your Tracks For Cutting pages before making an order.
*Please read our Terms and Conditions.
Showing 1 to 5 of 5 (1 Pages)