Jukebox 45's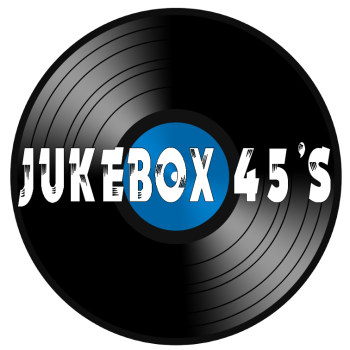 Jukebox 45's.

The Jukebox is synonymous with the 1940's, 50's & 60's, Rock and Roll, diners and Jook Joints.

With beautiful designs, a large selection of music and loud playback, for many years it was the best way for people to hear the latest hit records.
Originally playing 10" 78 rpm records and later on 7" 45 rpm records, the Jukebox has played a very important part in the history of recorded music.
All of our 7" Jukebox records come with a dinked/large centre hole.
Please be advised if your tune(s) is over the timing you have selected it will be cut down and faded out to the timing you selected.

If this is your first track to vinyl or have any questions please check our
FAQ
and
Preparing Your Tracks For Cutting
pages.
If you would like more than 5 minutes per side on a Jukebox 45 please contact us for more information.

Download label templates HERE.
Dubplates
45 RPM Recording Time Per Side
7" - Ideal - up to 4 mins ~ Max - up to 5 mins.
Material
Black or clear 'Everlasting Vinyl'.
Protection
Cardboard/Anti-static sleeve.
Label
Comes with blank white label. Printed labels optional extra.
Jukebox 45's
Stock:

In Stock

Model:

Jukebox
15370 samples sold
27728 views
Available Options
Choose a file or drag it here.